What I learned writing 50 stories in 65 days
My partner had already started on bread baking, so I needed to find my own lockdown project. I've lost the link, but my inspiration was third hand. Some guy did some thing every day for a while because he read about a rapper who released a track every day for a year. So I was all "I sure like the colour of that bandwagon. Let's do that, too."
It had been months since the end of my previous project - a science fiction podcast about mechas for middle-graders.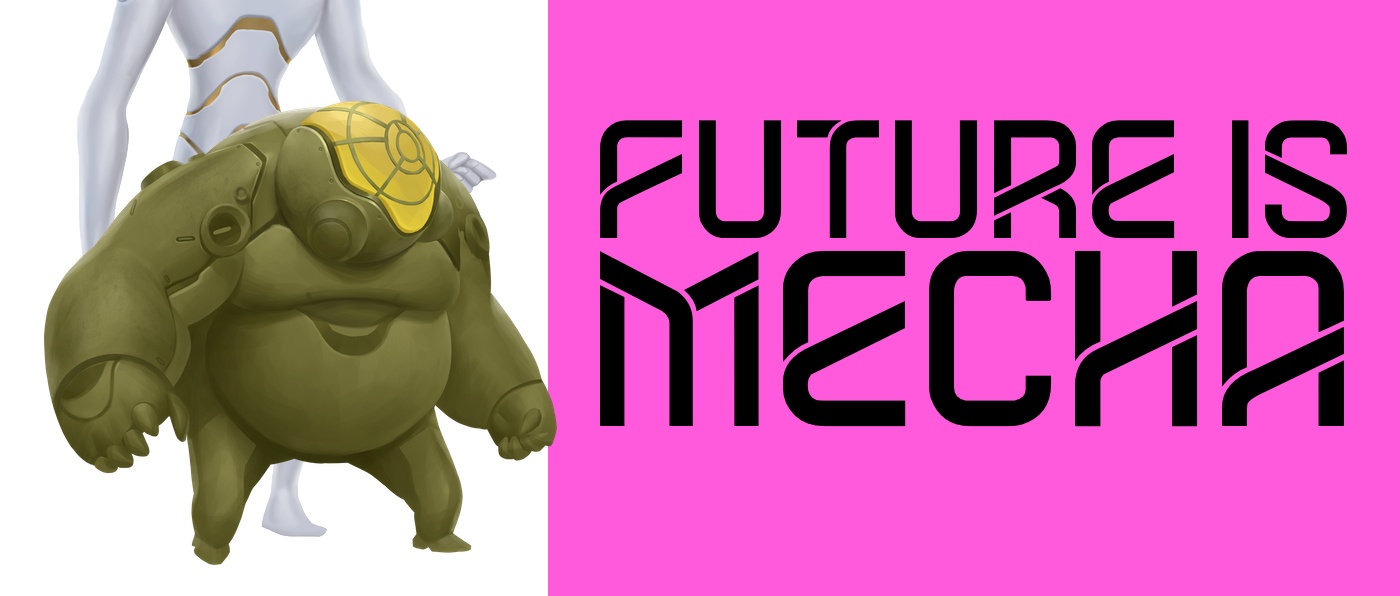 It was time for a new project.
It helps to have a plan
My initial plan was to write 100 stories in 100 days. Nice big round numbers. And if you aim for the stars you might reach the moon, right? Only if you have a spaceship. I didn't even have a pogo stick.
Declaring ambitious goals, even if only to yourself, produces a delicious dopamine rush. You're reaping the reward right at the beginning. Before you put the work in. Make the goal ambitious enough and you'll never reach it. Then you get the sour crash of disappointment. That lingers. You want to avoid that.
It helps to have a purpose
I was going to write a bunch of stories. To what end? The end, the much needed end, was to self-publish them. The resulting book might not sell (it hasn't) but it would be an artefact, an object, a book-end you might say, to the project. I did all this stuff and I made this thing.
Well, I did all that stuff and I made that thing and it was very satisfying.
Even better, I did it three times. Once I had ten stories I published those in a single volume. The next twenty I published in a second volume. When I hit fifty I published a final volume with all the stories.
That's what I call getting your closure in early.
It helps to have a structure
Call it structure or call it constraints. I was going to write more stories than I ever had. I didn't have a bunch of ideas waiting in notebooks. I was going in cold. I needed some training wheels.
I lucked out by self-imposing a rich constraint for the content: every title had to be "Self XXXX" where XXXX was a single word that rhymed with Isolation. I knew that was going to give me a lot of words, a lot of titles and lot of story options. More than Lockdown or Social Distance would.
Those titles were the starting point for every story.
The other self-imposed constraint was format. It had to be short. The length was based on what I thought was a readable amount of text that could fit into a single Instagram post and its 10-image limit. That was about 1500 words maximum. I think the average ended up being around 1100-1200 words.
The biggest external constraint was time. I was writing these stories while also needing to work, homeschool my kids (yay lockdown) and do all the other family and chore stuff. Very short stories were likely to happen. If I had no upper bound on word count, or even a slightly higher word count, like 3000 words, I would have failed.
As it was that length also fit into my peak focus window. The 1.5 to 3 hours it took me to write a story from beginning to end was about all I could do in a single sitting. That was lucky. Or clever.
It helps to have encouragement along the way
Instagram isn't a great place to publish stories. People aren't there to read. Most people. Believe it or not, the obviousness of this statement did not occur to me until I was half-a-dozen stories in.
Still, on almost every story I received a couple of likes. Sometimes from friends, which was nice, but more often from strangers, which was fantastic. I need the tiniest amount of encouragement. Two likes? Two little hearts for my text-heavy images in a flood of cats and influencers? It kept me going.
The other encouragement came when I published the first 10 stories under the title Out of Luck and Under Lockdown. The subtitle was 10 very short stories for a very strange time. I published it for Kindle on Amazon because that was the easiest thing to do. I also enrolled it in KDP Select, so it would be free to Kindle Unlimited subscribers. I was more interested in people reading it than making money.
And people did read it. Not many, but it was a continual little stream of blue boxes of encouragement when I looked at the chart on my Amazon dashboard.
A few people even bought it. At this point I've sold 87 copies across Volume 1, Volume 2, and Complete. Small potatoes. But encouraging potatoes.
It helps to have a flexible plan and a forgiving attitude
My initial plan was 100 stories in 100 days. Fist pump. Eagles screaming. Maybe an explosion. It ended up being 50 stories in 65 days. That's roughly 3 stories every 4 days. I spent a quarter of the days not writing. It looks like failure. I think the first time I missed a day it felt a bit like failure.
But it wasn't a failure. At most it was a misstep. Sure, I missed a day and, the first time, less than a week after starting. But I was already doing better than my previous attempt at writing a collection of short stories.
That collection, Words for Music For Films was comprised of eighteen short stories, one for each track on Brian Eno's album Music For Films.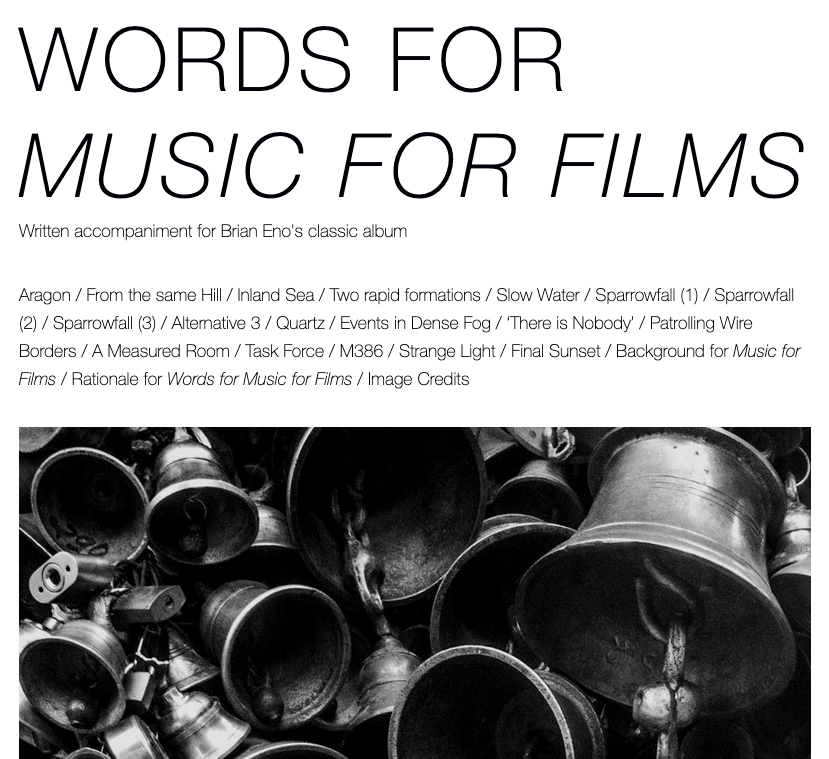 7,367 words in total. It took me about three years. That's an average of 7 words/day. I've learned a lot about myself and writing since then.
Still, how many times had I written 100 stories in 100 days? Zero. And wasn't it a lower priority than everything else going on in my life? Yes it was.
If you're thinking "He still failed", well, I used to think like you. You don't quit a race because you stumbled. I kept going. I made changes that would improve my chances of finishing a story every day. I started to spend a little time in the evenings going through possible titles and sketching out ideas so I wasn't 100% reliant on inspiration when I sat down at the keyboard while everyone else was still in bed. I even purposely missed a day so I could do some revision in the evening.
The initial process was - wake up, get to keyboard, write story, publish to Instagram. My time was constrained, but I didn't want to sacrifice quality. So my process became - wake up, get to keyboard, draft story, publish yesterday's story to Instagram, at night revise the morning's story.
I think at one stage I might have missed three or maybe even five days in a row. I can't be bothered looking at my Instagram feed to verify because the point is that as I write this the happiness and satisfaction from what I accomplished are still clear and present in my mind, while the moments where it went wrong along the way are on the verge of being forgotten.
And, really, a moment of failure, of grinding to a stop, is not nearly so potent an event as getting back up and continuing. Having a purpose, an end, makes continuing easier. Being able to see how much you've already accomplished makes continuing easier.
The biggest change was dropping from 100 to 50 stories. It happened sometime after Volume 2. I was past the 30 story mark. I was seeing diminishing returns. I learned a lot about what I could do in under 1500 words. I learned a lot about what I could do in under 3 hours. It opened up new possibilities. But those possibilities were beyond a 1500 word count and the super-fast turn-around of a single writing session. I wanted more space to expand on the stories and more time to enrich them.
Also, by this time, there was a lot of talk about the lockdown ending. My stories might be about to become irrelevant. Fifty was the next number with any punch. Fifty stories would make for a book with sufficient pages that a paperback version would have a spine wide enough that the title would be legible. It would have over 50,000 words. It would be a real book-sized book.
So I gave up on 100 stories without a twinge of guilt or regret. I had learned so much about writing and short stories and being productive as a writer.
Time for the writing lessons I learned.
Write and the ending will appear
Despite adapting a sketch step in my writing process, most of the stories were written directly from the title in a single sitting. The short story is the easiest and safest format you can do this in. A very short story only more so.
For some stories, as soon as I saw the word I knew how it was going to end (Self Pronunciation). Others I knew the ending once the opening line was written down. But for many, I was reaching the halfway point or beyond before the ending became evident.
Sometimes "evident" was "obvious and a bit lazy but I'm out of time". If that sounds awful to you read the next section.
The ending occurring to me halfway through happened so many times that it made starting a story easier because I had faith in myself that I could finish it to my satisfaction before I ran out of words.
The great thing about short stories is that they can be a vehicle for a simple revelation, a snapshot of a life, a joke with a punchline, a non sequitur. So many options. The pay-off is allowed to be small. The pay-off can be left to happen in the reader's mind (which really saves on word count).
You open with two characters having a disagreement? Even more options! A character has a revelation or it's the reader who has the revelation. I would just type away until it became apparent how I wanted it to end.
It was writing 50 stories that taught me the richness of the options available. Each story with its setting and its slowly resolving characters introduced to me new directions that were latent in the setting and that with a single line of dialogue or description I could begin to direct the story towards a satisfying conclusion or a twist.
Writing is like panning for gold
In fact, every creative pursuit is like panning for gold. That's the nature of creation. You bring together so many pieces that their final assemblage is unpredictable until it is complete.
You're not going to find gold if you're not squatting by the river sluicing sand in your pan. The more time spend you working the pan the more gold you're going to find.
My 50 stories are a mixed bag. There are many that I am very happy with. There's a couple I would like to extend into longer works. There's also a few that I can say, yes, they are short stories, but that's it. There's a bunch in the middle that are competent. The best are competent, interesting and evoke something.
In fact, I'd say they're all competent. That was the low bar. But they're not all striking or evocative. That's what we would all love from everything we create. But that's not how we work. We're going to produce a lot of gravel in between the gold.
Short stories do not require a huge investment to discover if your idea is gold or gravel. And in that nugget of a story you might over-extend a metaphor to find a rich vein you can mine into bigger projects.
Push the limits to find the boundaries
What can you accomplish in 1,500 words? I just scratched the surface with 50 stories. Towards the end I felt in my heart that if I had more time to consider and polish it would transform the stories I was writing. Or it might stall my writing. But that will have to wait for the next project.
What I did discover, for me, was that two characters, in a single relationship or conflict (between them or shared), was the easiest, tidiest, and most satisfying to present within 1500 words.
I also learned how to cut out the cruft. My god, did I ever love that about writing these stories. I hate blocking. I hate moving people from A to B. I didn't have room for it in these stories and that is part of what makes the good ones great and the average ones good.
The old saw is "In late, out early". What are the boundaries of a scene? What do you need to communicate the crux? A major scene, an important development, could be an exchange with only two lines of dialogue. No-one needs to walk out of a room. No-one needs to spend three pages pondering the meaning of the conversation. Sometimes that's warranted. In 1500 words you show it in the next scene when the knife is pulled out of the drawer. And, yeah, that could be a scene, too.
As I said earlier, very short stories are a perfect vehicle for delivering revelations. But I did try cramming more in. I tried to cram a three act structure into one story, based on Dan Harmon's Story Circle (Self Harmonisation - heh). I got it in there. I may have had to reduce the font size and line spacing a little to make it fit in an Instagram post. It's not as good a story as other, structurally simpler stories with a lower word count. But how would I know that without trying?
This concludes my ted talk
My biggest surprise in this project was how much I learned. I thought I'd be dashing off a bunch of stories, sure a few might be good, but the exercise was mostly about discipline - sticking at it, being the writing equivalent of a shotgun instead of a cap gun.
I was surprised by how much the practice made my writing better. It increased my range, my options, and my confidence as a writer facing a blank page or a half-finished story.
Would I recommend you do something similar? Definitely. Just be sure to give yourself a solid structure to build upon, some way to receive feedback for each step along the way, and don't be afraid to reconsider your goals and intentions at any point.
Read the next thing I write
Sign up for my newsletter and you'll be the first to see my next writing project as well as other stuff I write along the way.
---